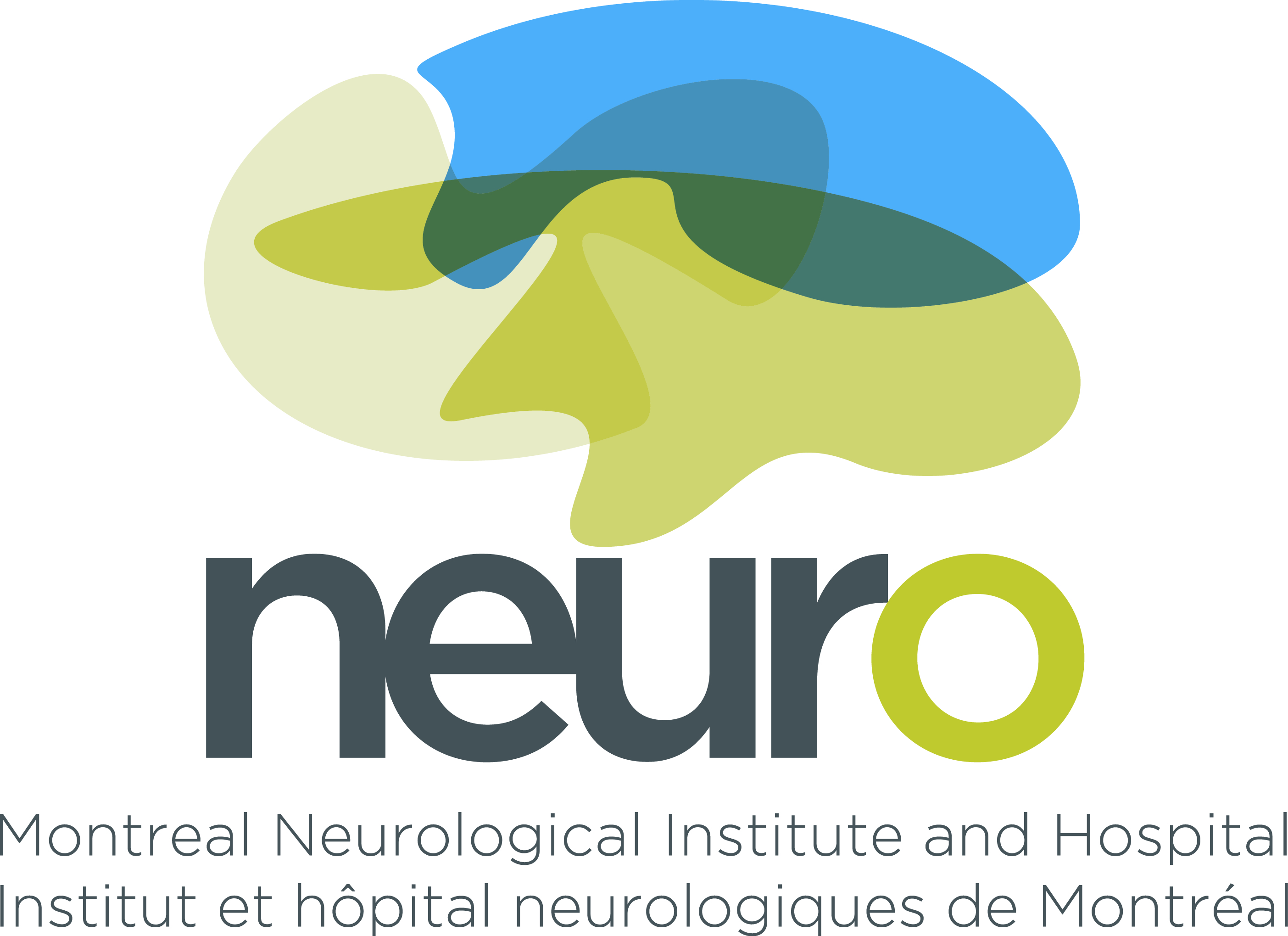 MNI Display - Software for Visualization and Segmentation of Surfaces and Volumes
Robert D. Vincent, Athena Buckthought, and David MacDonald
June 29, 2016
Contents
1 Introduction
1.1 Visualization features
1.2 Segmentation features
1.3 Coordinate system
2 What's new in Version 2.0
2.1 Core functions
2.2 User interface
3 Installing and Running MNI Display
3.1 Installing MNI Display
3.2 Running MNI Display
4 MNI Display Windows
4.1 Menu Window
4.2 Object list window
4.3 3D View Window
4.4 Slice Window
5 Menu and Interaction System
5.1 Keyboard Shortcuts
6 Complete Menu Reference
6.1 Current Object
6.2 File
6.3 Intensity Plot
6.4 Quit
6.5 Slice View
6.6 Volume Config
6.7 Volume Cropping
6.8 Colour Coding
6.9 Segmenting
6.9.1 Erasing
6.9.2 Secondary brush
6.10 Translate Labels
6.11 Create Surface
6.12 Atlas
6.13 3D View
6.14 Objects
6.15 3D Render
6.16 Markers
6.17 Polygons
6.18 Surface Curves
6.19 Surface Segmentation
6.20 Volume Transform
7 Step by Step Examples Using MNI Display
7.1 How to Change Colour Coding
7.2 How to Create and Save Labels
7.3 How to Load Labels
7.4 How to change one label value to another
7.5 How to Create a 3D Rendering of a Label
7.6 How to Draw a Curve on the Cortical Surface
7.7 How to Crop a Volume
7.8 How to Display an Oblique Slice View
7.9 How to Display Functional Activation on a Volume
7.10 How to Load Several Objects and Switch Between Them
7.11 How to Create a Cut-Away View of a Cortical Surface
7.12 How to Display a Histogram of Voxel Intensities
7.13 How to Create a Cortical Surface from a Volume
A Running MNI Display on Mac OS X
A.1 Installing Zenity on OS X
B Configuration variables
B.1 Setting globals in a configuration file
B.2 Setting globals on the command line
B.3 Setting globals with a menu command
B.4 List of useful globals
B.4.1 Atlas_filename
B.4.2 Closest_front_plane
B.4.3 Convert_volumes_to_byte
B.4.4 Colour_below
B.4.5 Colour_above
B.4.6 Crop_label_volume_threshold
B.4.7 Cursor_home
B.4.8 Cursor_rgb_colour
B.4.9 Default_paint_label
B.4.10 Default_x_brush_radius
B.4.11 Default_y_brush_radius
B.4.12 Default_z_brush_radius
B.4.13 Draw_brush_outline
B.4.14 Hide_3D_window
B.4.15 Hide_marker_window
B.4.16 Hide_menu_window
B.4.17 Histogram_colour
B.4.18 Initial_background_colour
B.4.19 Initial_coding_range_absolute
B.4.20 Initial_coding_range_high
B.4.21 Initial_coding_range_low
B.4.22 Initial_colour_coding_type
B.4.23 Initial_histogram_contrast
B.4.24 Initial_histogram_high
B.4.25 Initial_histogram_low
B.4.26 Initial_histogram_low_clip_index
B.4.27 Initial_perspective_flag
B.4.28 Initial_render_mode
B.4.29 Initial_shading_type
B.4.30 Initial_slice_continuity
B.4.31 Initial_undo_feature
B.4.32 Menu_character_colour
B.4.33 Menu_character_inactive_colour
B.4.34 Menu_box_colour
B.4.35 Menu_key_colour
B.4.36 Move_slice_speed
B.4.37 Object_outline_enabled
B.4.38 Object_outline_width
B.4.39 Pixels_per_double_size
B.4.40 Save_format
B.4.41 Secondary_x_brush_radius
B.4.42 Secondary_y_brush_radius
B.4.43 Secondary_z_brush_radius
B.4.44 Show_cursor_contours
B.4.45 Show_markers_on_slice
B.4.46 Show_slice_field_of_view
B.4.47 Single_window
B.4.48 Slice_change_fast
B.4.49 Slice_change_step
B.4.50 Slice_cross_section_colour
B.4.51 Slice_cursor_colour1
B.4.52 Slice_cursor_colour2
B.4.53 Slice_divider_colour
B.4.54 Slice_divider_x_position
B.4.55 Slice_divider_y_position
B.4.56 Slice_readout_text_font
B.4.57 Tags_from_label
B.4.58 Undo_enabled
B.4.59 Use_cursor_origin
B.4.60 Use_zenity_for_input
B.4.61 Visibility_on_input
B.5 List of developer globals
B.5.1 Alloc_checking_enabled
B.5.2 Display_frame_info
B.5.3 Min_interval_between_updates
C List of colour names
D What is the Object (.obj) File Format
1 Introduction
MNI Display is a program originally written by David MacDonald as part of this thesis research while a student at the McConnell Brain Imaging Centre. The program was designed to display and manipulate three dimensional objects, mainly human cortical surfaces and sulcal curves. It has evolved to include visualization and segmentation of 3D and 4D medical images. The user interface is a non-standard menu oriented system based on keystrokes and mouse (or touchpad) operations.
1.1 Visualization features
MNI Display supports a large number of visualization features.
Overlaying multiple volumetric images irrespective of differences in their sample grid sizes. For example, you can display a 4D functional PET or fMRI image overlaid on a high-resolution 3D structural image.
Visualization of 3D surfaces, such as cortical surfaces produced by CIVET, and the intersection of the 3D surfaces with the volumetric data.
Displaying an arbitrary, oblique plane through the volumetric data.
Flexible choices for mapping from voxel data to colours.
Associating arbitrary per-vertex data with a 3D surface.
Displaying intensity cross-sections along X, Y, Z, or time axes, or along arbitrary measurement lines.
1.2 Segmentation features
MNI Display allows a researcher to annotate structural features on either a surface or a volumetric dataset.
Support for per-voxel labeling of volumetric data.
Arbitrary mapping from label values to colours.
Powerful fill, dilation, and erosion operations.
Multi-step undo of painting operations.
1.3 Coordinate system
Most medical image files can be thought of as having two different, but equally important coordinate systems. The first system is called voxel coordinates in this document. By voxel coordinates we mean the position of a particular voxel in the absolute reference frame of the sampled data. Since medical images are generally sampled at discrete points in time and space, voxel coordinates are naturally also discrete, and numbered from zero to Ni - 1 where Ni is the number of sample points along voxel dimension i.
In contrast, world coordinates refer to the actual position of the patient with respect to the image. In this document, we define that the world X-axis always increases from patient left to patient right, the Y-axis increase from patient posterior to anterior, and the Z-axis increases from patient inferior to superior.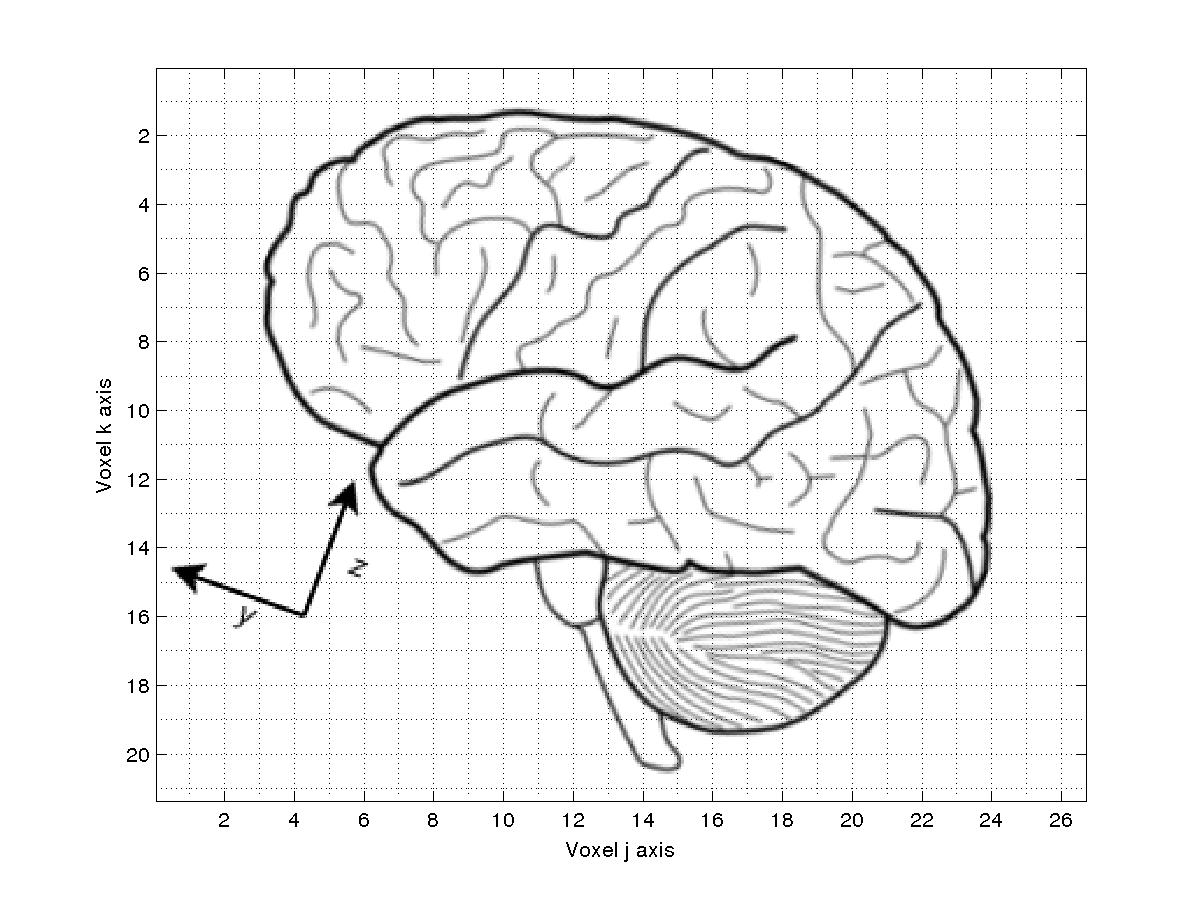 Figure 1: Voxel vs. world coordinates. Each square represents a single sample in the voxel space of the image. The voxel origin (0,0) would be in the upper left corner of the image. The world Y and Z directions are rotated 20 degrees relative to the voxel coordinates. The origin of the world coordinate system would be defined with respect to some anatomical landmark.
Most medical image formats define a transformation from voxel coordinates to world coordinates. MNI Display always defines a current cursor position within the space, and keeps of this position with respect to both coordinate systems.
When displaying a single volume, MNI Display will show the volume oriented in its original voxel coordinate frame, attempting to orient the image such that the voxel axis closest to the world X axis, for example, will be used as the X axis in the image.
When displaying multiple volumes, MNI Display will re-orient subsequently loaded volumes so that their world coordinates are consistent with those of the first loaded volume.
2 What's new in Version 2.0
A number of major features have been added in MNI Display 2.0. Many of the features are cosmetic or user interface improvements, others involve core functionality.
2.1 Core functions
The intersection between a 3D surface and the loaded volume is automatically displayed in the slice window.
Dynamic scans (e.g. DTI, fMRI, and PET) can now be loaded in MNI Display.
The ability to read FreeSurfer (.mgz/.mgh) and NIfTI-1 (.nii) volumes.
Output support for surface formats including Wavefront OBJ, Stanford PLY, GIFTI, and X3D.
Input support for surface and geometric formats including Wavefront OBJ, Stanford (.ply), GIFTI (.gii), BrainSuite surfaces (.dfs), BrainSuite tractography (.dft), and FreeSurfer surfaces.
The previous 20 painting operations can be undone.
A user can now load per-vertex data, such as cortical thickness measurements, for visualization on 3D surfaces.
The ability to edit surfaces directly within MNI Display.
2.2 User interface
Users can now save and restore their preferred window positions and sizes.
Dynamic help text is displayed for each menu command.
Better integration with modern mice and trackpads.
Addition of new information in the 3D View and Slice View windows.
New mouse and key bindings to speed access to important commands.
User interaction can now use a graphical interface and dialog boxes rather than the terminal window.
New layout and functionality in the object list window.
Each new version also includes many bug fixes and performance improvements.
3 Installing and Running MNI Display
MNI Display runs on most POSIX-compliant operating systems, including Linux and Mac OS X. You may find that MNI Display is already installed on your workstation.
3.1 Installing MNI Display
If you do not already have MNI Display installed, you can install it as part of Minc Tools (version 1.0.01 is recommended), following the instructions at: BIC - The McConnell Brain Imaging Centre: Services Software Minc Tool Kit.
Alternatively, the source code for MNI-Display is available on Github: GitHub - BIC-MNI/Display: MNI Display project, converted from CVS.
Once you have installed the program, you must also source the environment before you can run it. That is, if you installed it to /opt/minc, then you must type in the terminal window:
source /opt/minc/minc-toolkit-config.sh # (for bash)
or
source /opt/minc/minc-toolkit-config.csh # (for tcsh)
Change these directories if it you installed the toolkit to a different location. Then you should be ready to run the program.
More information about MNI-Display is also available at: MNI Display - Software for Visualization and Segmentation of Surfaces and Volumes and David MacDonald's Home Page.
3.2 Running MNI Display
To run MNI Display, type the following in a terminal window:
Display  [file1]  [file2]  ... [fileN]

where each file is one of:
A volumetric image, containing an MRI, PET, or other 3 or 4 dimensional volume, with a filename extension .mnc, .nii, or .mgh.
A 3D object file containing 3D surfaces, lines, or other objects, and with the filename extension .obj (for MNI or Wavefront surfaces), .gii (GIFTI), .dfs (BrainSuite surface) .dft (BrainSuite tractography), and .ply (Stanford PLY). A specific colour can be requested for the surface by appending a colon (':') and the name of a colour to the file name
A tag point file containing a list of 3D points, such as those chosen from a volume, with the filename extension .tag.
A colour map file that contains a list of label values followed by colour codes, with the file extension .map.
Note that many of the above files may be compressed. If the file ends in .gz, then it is compressed and the full name of the file, including the .gz, must be specified to MNI Display.
Note that you can load more than one of either the volumetric images or the 3D object files. If you do load multiple files of the same type, they will be displayed in the appropriate window simultaneously. MNI Display will attempt to overlay the two images, as long as they are in approximately the same location relative to the world coordinate space.
Command line options to MNI Display are keywords introduced with a dash ('-') character, often with one or more additional arguments. Supported options include:
-help : Print basic usage information and exit.
-version : Print program and library version information and exit.
-label filename : Load volume labels from the given file in .mnc or .tag format.
-skiperror : Ignore errors encountered when loading files from the command line.
-ratio V1,V2 : Display the value of volume number V1 divided by value of volume number V2 as part of the slice window status. You must load at least two volumes for this option to have any effect.
-global name value : Set the configuration variable of the given name to the specified value. MNI Display supports an extremely large number of configuration options, many of these are described in Appendix B.
Initial range options: These options request MNI Display to use different approaches to setting the initial range of the colour mapping used to convert voxel values into colours. They each set two values, Mmin and Mmax, that define this range. Voxel values less than Mmin are assigned the "under" colour, and voxels greater than Mmax are assigned the "over" colour.

-range Amin Amax : Set the initial range used to map volume data to colours to the absolute values specified. The value Amin should be less than Amax.
-rel_range Rmin Rmax : Set the initial range used to map volume data to colours to the relative values specified as a fraction of the total data range, Mmin =Vmin + Rmin(Vmax - Vmin) where (Vmin,Vmax) is the real range of the voxel data. For example, if Rmin = 0.2, Vmin = -1.0, and Vmax = +1.0, then Mmin = -0.6.
-hist_range Pmin Pmax : Set the initial range used to map volume data to colours to the percentile values specified. For example, a Pmin value of 0.2 attempts to set Mmin such that 20% of all voxels will have values below the colour coding range.

Volume colour coding options: These options apply to the colour coding used to display volumetric data, they have no effect on surfaces.

-gray : Use grayscale colour map for subsequently loaded volumes.
-hot : Use hot colour map for subsequently loaded volumes.
-spectral : Use spectral colour map for subsequently loaded volumes.
-red : Use red colour map for subsequently loaded volumes.
-blue : Use blue colour map for subsequently loaded volumes.
-green : Use green colour map for subsequently loaded volumes.
The colour mapping options normally apply to the volumes specified after the option, and these options can be repeated to set different values for subsequently loaded volumes. For example:
Display -gray -rel_range 0.1 0.9 t1.mnc -spectral -range 0 1000 rs.mnc
would load the first volume with the gray colour map and the colour coding range set at 10% and 90% of the real voxel range. The second volume would be loaded with the spectral colour map and absolute colour coding range set to 0, 1000.
Note that the colour options for surfaces are different from those for volumes. To request a specific colour for a loaded surface, simply give the colour name after the filename, separated by a colon:
Display -gray s005_t1.mnc s005_gray.obj:yellow s005_white.obj:cyan
This command line specifies that the volume will be shown using the grayscale colour map, while the first surface will be yellow and the second cyan.
See Appendix C for a complete list of colour names that MNI Display recognizes.