(La version française suit ci-dessous)
September 20, 2017
Dear Colleagues,
I am delighted to announce the appointment of Julien Doyon, Ph.D. as the next Director of the McConnell Brain Imaging Centre. Julien will take up his position on October 1st.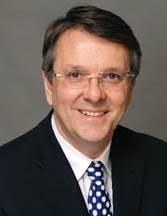 Julien is a bilingual Montrealer who comes to us from Université de Montréal, where he held an appointment as full professor in the Department of Psychology. Having held several leadership roles related to neuroimaging, Julien is highly qualified to manage his challenging duties as head of the BIC. Most recently he served as Scientific Director of the Unité de Neuroimagerie Fonctionnelle at the Centre de recherche, Institut universitaire de gériatrie de Montréal, and also as co‐director of the Laboratoire international de neuroimagerie et modélisation, INSERM‐Université de Montréal. Julien also brings the experience, knowledge and contacts that he has acquired as Director of the Quebec Bio‐Imaging Network, a position that he has held since 2008. As a McGill adjunct professor at The Neuro since 1997, Julien is thoroughly acquainted with our research and clinical interests as well as with our institutional culture. His connection to the BIC dates to 1993 when he undertook his first PET study in collaboration with Alan Evans and other colleagues.
Julien received his BA and his Masters in Psychology at Université Laval, and his PhD in psychology in 1988 at McGill University, where Brenda Milner supervised his doctoral thesis. Following training, he then built a very successful scientific career in cognitive neuroscience. Research in his laboratory uses a combination of imaging techniques, and studies in healthy older subjects and neurological populations, to investigate the changes in neural networks associated with the acquisition of motor skills, and the role of sleep in the consolidation and reconsolidation of such motor abilities. His research interests also include the identification of biomarkers useful for the early diagnosis of, and assessment of interventions designed to help patients with Parkinson's disease.
Julien has received a number of prizes and awards in recognition of his contributions to the advancement of knowledge and leadership in the field of cognitive neuroscience and neuroimaging. He received the 2011 Canadian Society for Brain Behavior & Cognitive Sciences (CSBBCS) – Richard C. Tess Award and was named a Fellow of this society in 2017. In 2012, he was awarded the ACFAS ‐ Léo Pariseau prize highlighting the excellence and international impact of his work, and was elected as a Fellow of the Royal Society of Canada in September 2017.
Over the past four years, we were fortunate that the BIC was ably led by its interim director, Sylvain Baillet. With Sylvain as leader, the BIC further expanded its activity and enhanced its reputation as a world‐class neuroimaging centre. I give thanks to Sylvain on behalf of the many researchers and clinicians who greatly benefited from his BIC leadership.
Julien looks forward with enthusiasm to furthering the research and clinical interests of our colleagues and collaborators who rely on the BIC. I am sure that all of us welcome Julien as The Neuro begins a truly exciting era in neuroscience.
Sincerely,
Guy Rouleau, OQ, MD, PhD, FRCP, FRSC
Director, Montreal Neurological Institute and Hospital
Chair, Department of Neurology and Neurosurgery, McGill University
---
le 20 septembre 2017
Chers collègues,
Je suis très heureux de vous annoncer la nomination de M. Julien Doyon, Ph. D., au poste de directeur du Centre d'imagerie cérébrale McConnell. Il entrera en fonction le 1er octobre prochain.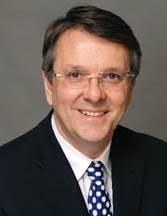 Montréalais et bilingue, Julien se joint à l'Institut et hôpital neurologiques de Montréal après avoir travaillé à l'Université de Montréal, où il occupait le poste de professeur titulaire au Département de psychologie. Riche de son expérience à la tête de plusieurs unités spécialisées en neuro-imagerie, il saura relever avec succès les nombreux défis qui l'attendent à la direction du Centre d'imagerie cérébrale. Il occupait récemment les postes de directeur scientifique de l'Unité de neuro-imagerie fonctionnelle du Centre de recherche de l'Institut universitaire de gériatrie de Montréal et de codirecteur du Laboratoire international de neuro-imagerie et modélisation de l'INSERM‐Université de Montréal. Le Centre d'imagerie cérébrale tirera également profit de la vaste expérience et des connaissances qu'il a acquises à titre de directeur du Réseau de bio-imagerie du Québec, poste qu'il occupe depuis 2008, ainsi que des nombreuses relations qu'il a nouées dans le cadre de ses fonctions à ce poste. Professeur auxiliaire de McGill au Neuro depuis 1997, Julien connaît bien nos sphères de recherche et nos intérêts cliniques ainsi que notre culture institutionnelle. Les liens qui l'unissent au Centre d'imagerie cérébrale remontent à 1993, lorsqu'il a réalisé sa première étude par TEP en collaboration avec Alan Evans et d'autres collègues.
Julien est titulaire d'un baccalauréat et d'une maîtrise en psychologie de l'Université Laval. Il a obtenu un doctorat en psychologie de l'Université McGill en 1988, où la Pre Brenda Milner était sa directrice de thèse. Après sa formation, il a amorcé sa brillante carrière scientifique dans le domaine des neurosciences cognitives. Dans son laboratoire, il a recours à diverses techniques d'imagerie afin de réaliser des études sur des sujets âgés sains et des patients présentant des atteintes neurologiques afin d'explorer les changements des réseaux neuronaux associés à l'acquisition d'habiletés motrices ainsi que le rôle du sommeil dans la consolidation de telles habiletés. Il s'intéresse également à la recherche de biomarqueurs pour le diagnostic précoce de la maladie de Parkinson et l'évaluation des interventions conçues pour aider les personnes atteintes de cette maladie.
Julien a reçu de nombreux prix et distinctions pour son rôle de chef de file et sa contribution à l'avancement du savoir dans les domaines des neurosciences cognitives et de la neuro-imagerie. Il a notamment reçu le Prix Richard-C.-Tess 2011 de la Société canadienne des sciences du cerveau, du comportement et de la cognition et a été nommé membre de cette société en 2017. En 2012, l'Association francophone pour le savoir (Acfas) lui a octroyé le Prix Léo-Pariseau en sciences biologiques et sciences de la santé afin de souligner l'excellence de son travail et son rayonnement sur la scène internationale. Julien a également été élu membre de la Société royale du Canada en septembre 2017.
Au cours des quatre dernières années, nous avons été privilégiés de pouvoir compter sur la compétence et l'expertise de M. Sylvain Baillet, directeur intérimaire du Centre d'imagerie cérébrale. Sous sa direction, le Centre a pu étendre encore davantage ses activités et renforcer sa réputation à titre de centre de neuro-imagerie de classe mondiale. Je tiens à le remercier au nom des nombreux chercheurs et cliniciens qui ont grandement bénéficié de son leadership.
Julien est enthousiaste à l'idée de faire progresser la recherche de nos collègues et collaborateurs du Centre d'imagerie cérébrale dans divers domaines d'intérêt clinique. Nous lui souhaitons la bienvenue au Neuro à l'aube d'une nouvelle ère des plus prometteuses en neurosciences.
Cordialement,
Guy Rouleau, O.Q., M.D., Ph. D., F.R.C.P., F.R.S.C.
Directeur, Institut et hôpital neurologiques de Montréal
Directeur, Département de neurologie et de neurochirurgie, Université McGill