Yesterday evening, someone had a lot of localization noise (imprecise positions) during digitization, leading to unusable results. This morning it was definitely not as bad, but there might still have been more noise than usual.
I will investigate when I can, probably after the holidays. In the meantime, please let me know how it behaves today, and if anybody perhaps dropped one of the components (stylus, glasses, emitter cube), so that I have a clue which part might be damaged.
For most studies, you can still run if it's not working. In that case, just make sure to take good pictures of the placement of fiducials, e.g. dots or the head coils themselves, so they can be marked on the MRI later. This is harder and not as accurate, but not an uncommon way to do co-registration.
Here's a picture of what it looked like when it didn't work properly yesterday: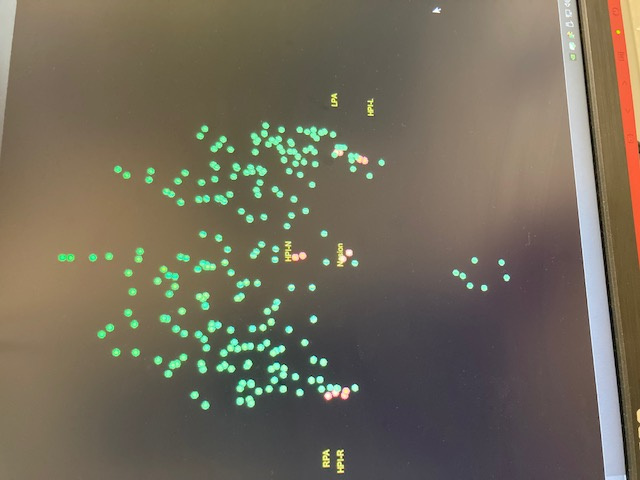 It also gave errors for pairs of fiducial points being too far apart.