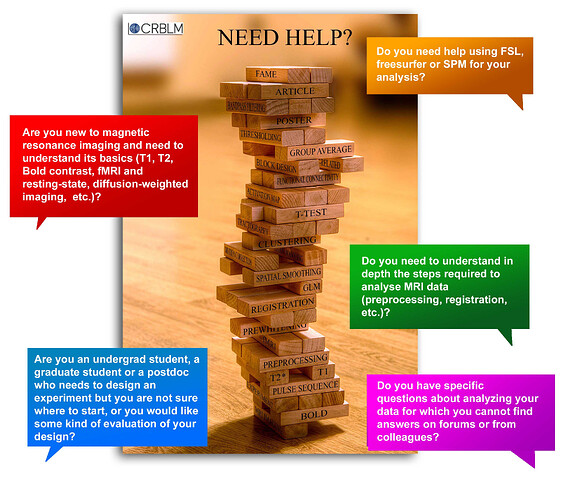 Then maybe Thomas can help.
He is a consultant in MRI data analysis at the CRBLM with 5 years of experience in FSL, Matlab and (to a smaller extent) Freesurfer and SPM.
On Tuesday 7 February he will be available from 10:00am to 12:00pm for Brain Imaging Open Support at the Rabinovitch House (3640 de la Montagne) where he will answer any questions and inquiries on the above topics (see event image).
This event is open to any CRBLM faculty members and their postdocs, staff, graduate and undergraduate students.
If you are interested to come, just email Thomas at thomas.at.crblm@gmail.com at least 24 hours in advance to make sure the session is not already fully booked, and include the general questions you need answers to.
See you there!
The CRBLM.